Focal length: 40mm full format, APS-C equiv. 60mm
Mount: Exakta
Aperture: F 3.5 - F 22
Min focus distance: 0.09m (!)
Length (from flange): 38/59mm [+ 26mm for the adapter], rear element protrudes 10mm
Diameter: 62mm
Weight: 140gr.

Some pictures: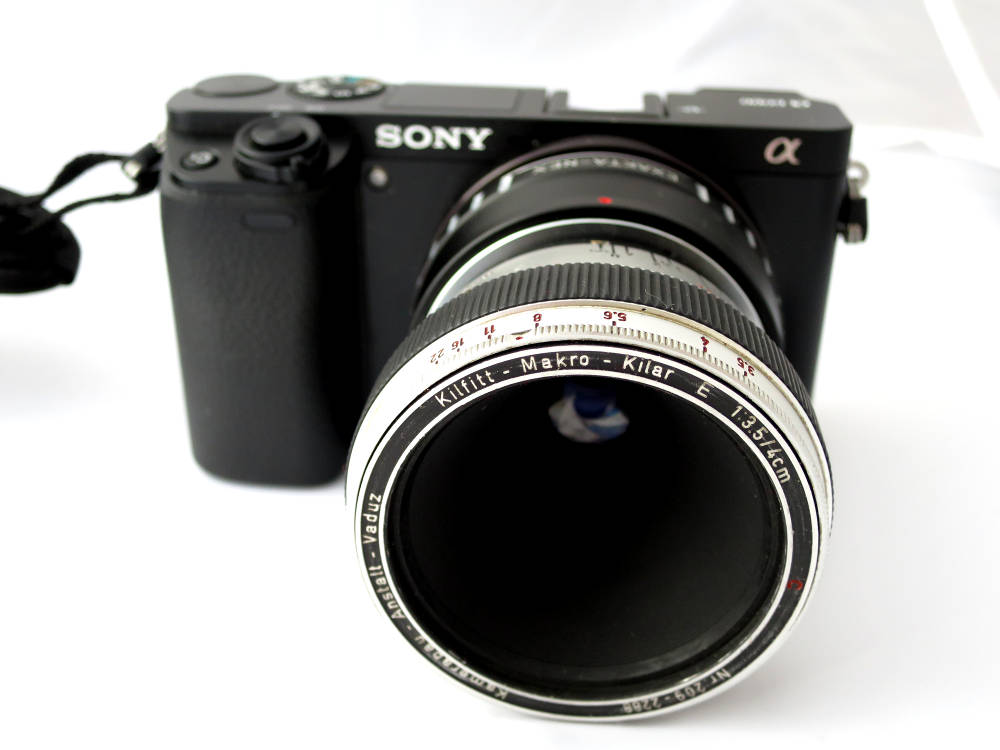 A6000 and the lens.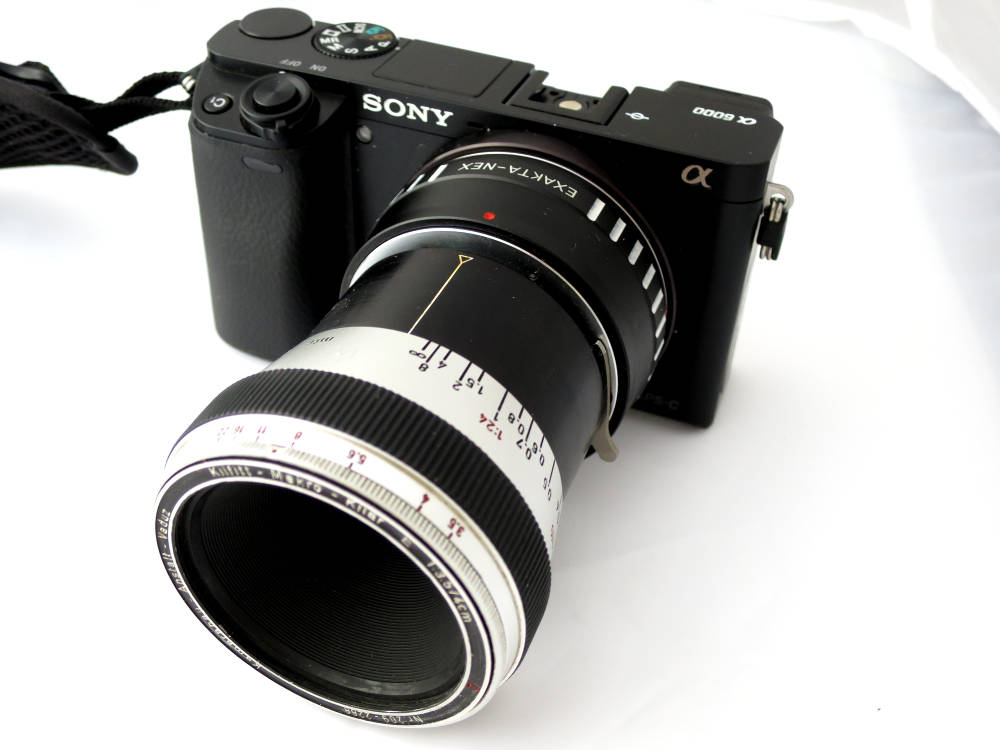 Lens fully extended.

Sample pictures: You may click on the sample image (except closest focus) for full resolution. The full resolution image opens in a new window, so you can keep it open for comparison. Focus is on the satellite dish to the right of the big solar panel near the center of the photo.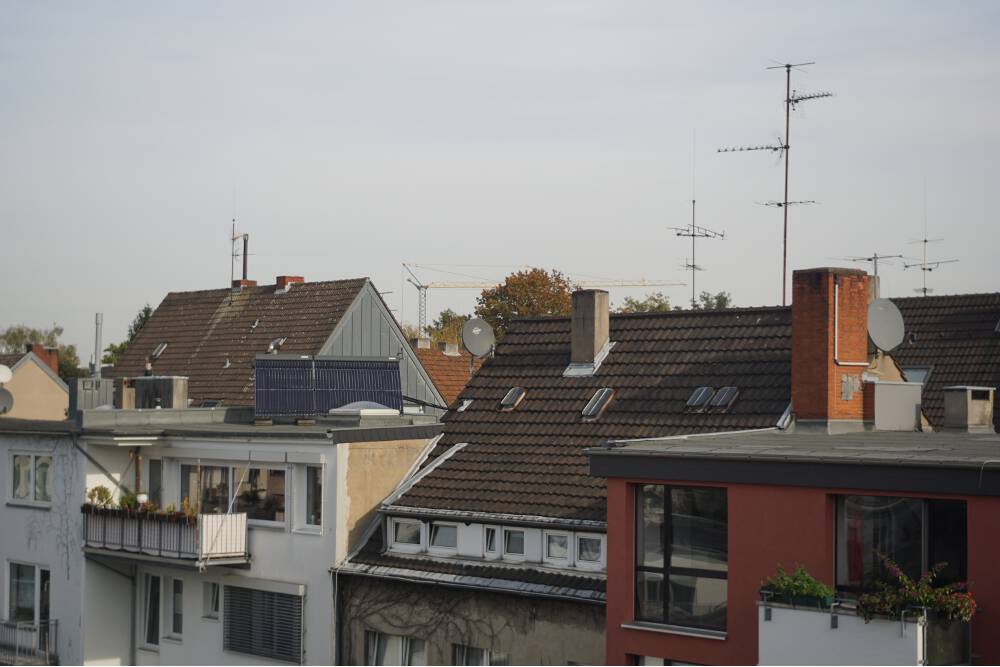 F 3.5.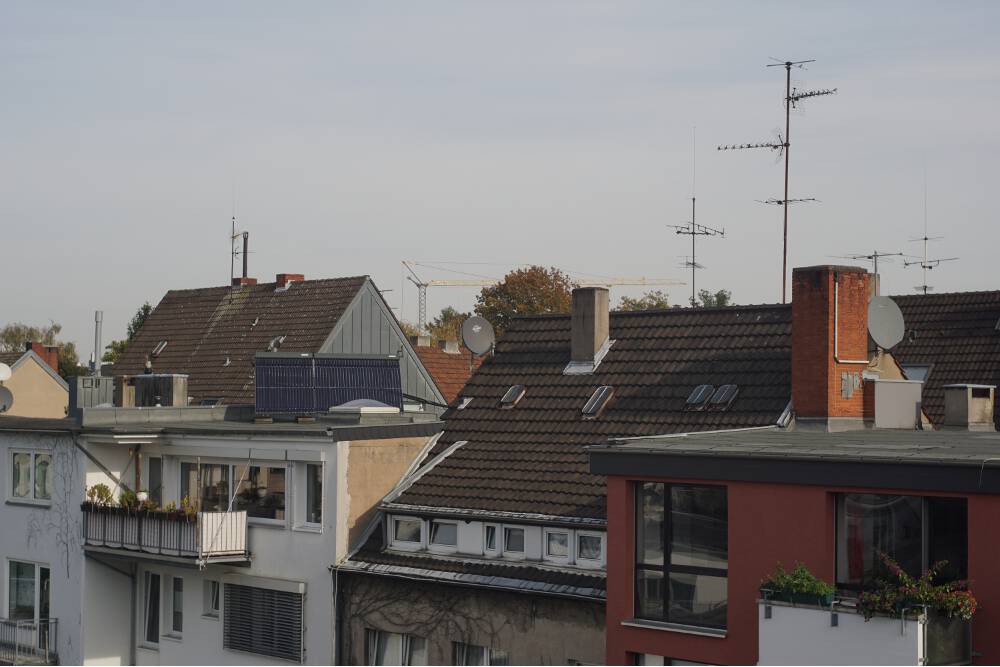 F 8.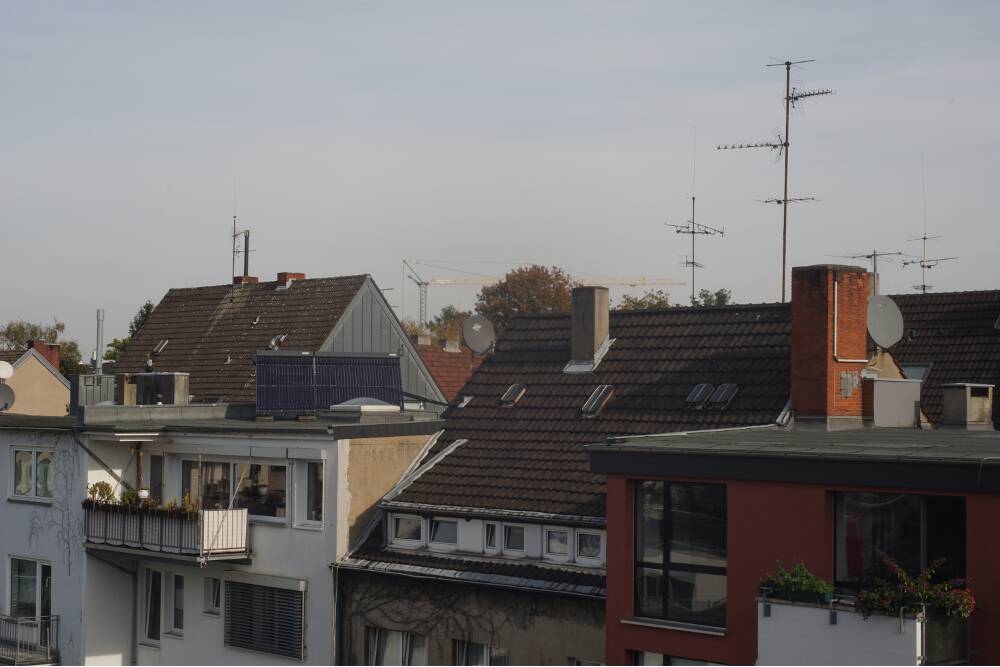 F 22.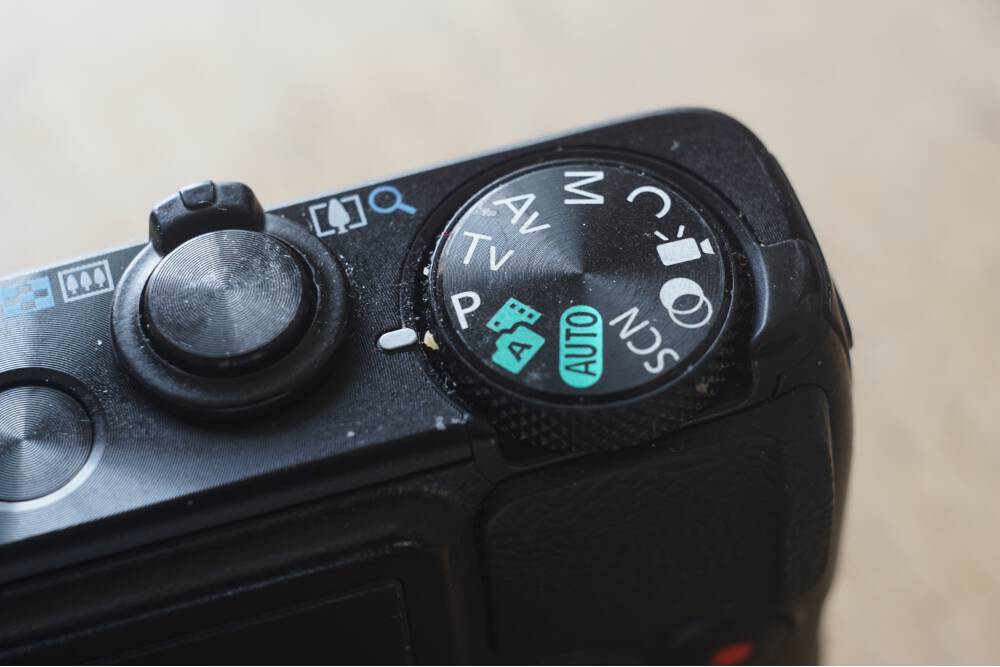 Closest focus is only 8cm from outermost edge of the lens, F 8. Focus on the program wheel of the camera.

This is a very unusual lens. I had it in stock, it escaped going with the lot when I gave my Exaktas and Bessamatics away. The glass sits deep inside (no shade necessary) and it's a real good macro lens. On my A6000 it focusses from infinity down to about 8cm from the filter thread. Picture quality is fine wide open, there is a bit of softness in the edges. My lens has some scratches, so maybe it would be even better without. It's good at F 8. At F 22 however it's somewhat blurred due to diffraction. This is a problem of the APS-C sensor size, not the lens (see comparison page). A very nice finding.