Focal length: 300mm
Mount: T2/Canon
Aperture: F 6.3
Min focus distance: 2.20m
Length (from flange): 93/95mm [+ 27mm for the adapter]
Diameter: 75mm
Weight: 350 gr.

Some pictures: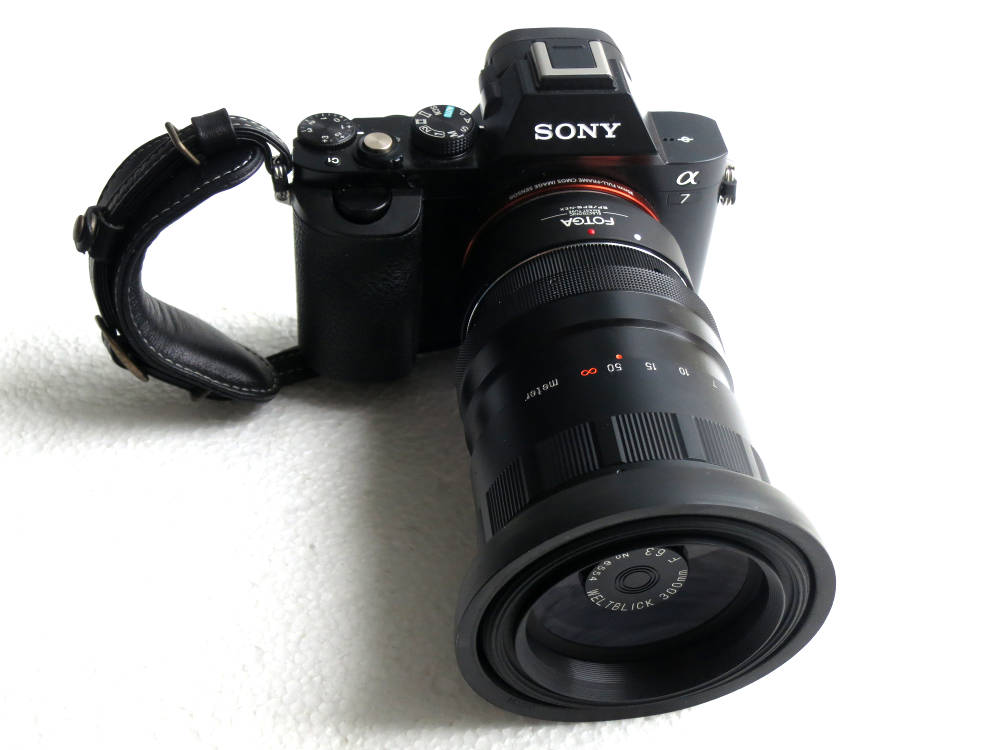 A7 and the lens.

Sample pictures: You may click on the sample image for full resolution. The full resolution image opens in a new window, so you can keep it open for comparison. Focus is on the satellite dish in the center of the photo.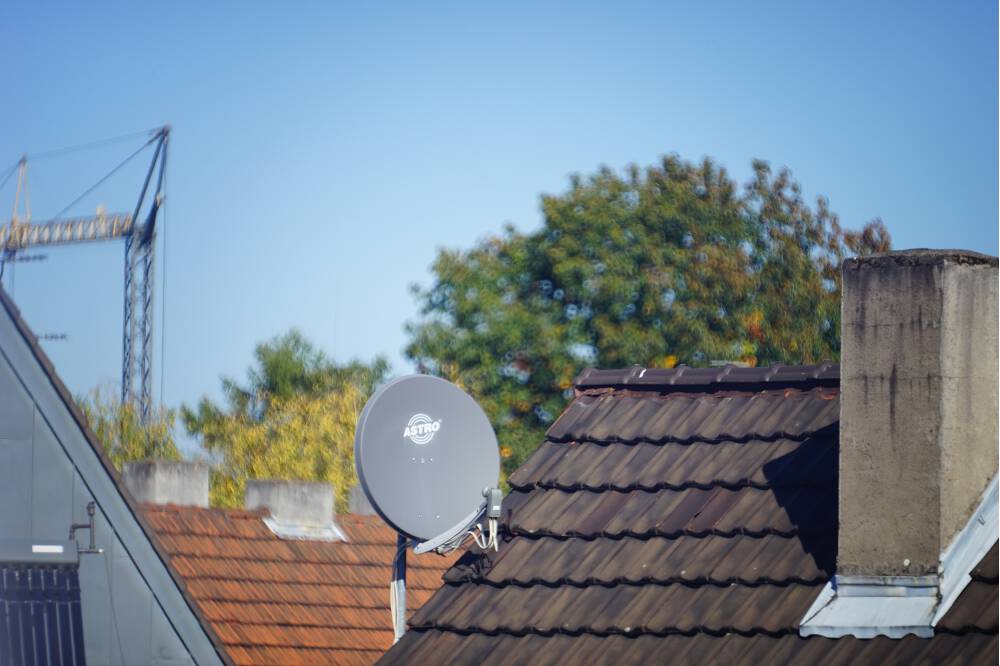 F 6.3.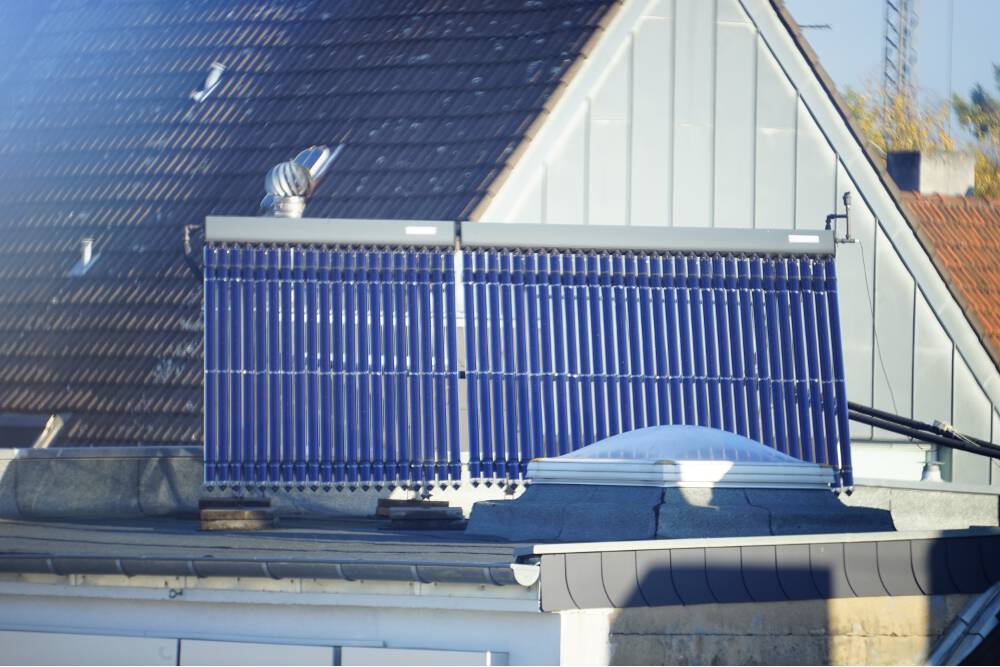 Another one, focus on the solar panel.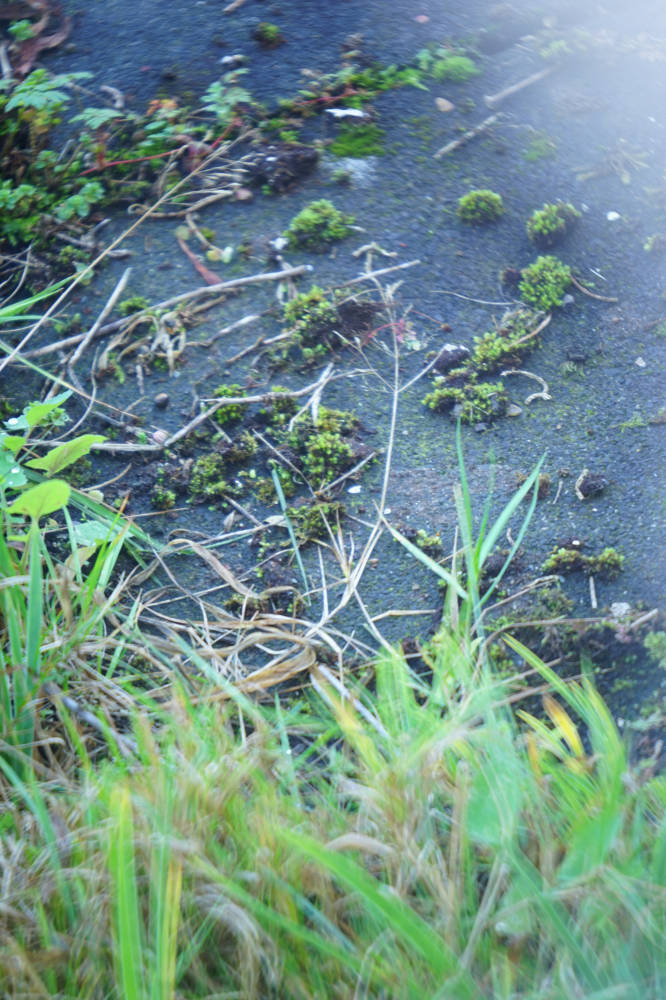 Closest focus is at 2m, F 6.3. This photo was taken at 2.5m. Shallow DOF makes it difficult to focus. Focus in the middle of the photo towards the left border.

This is a mirror lens, so it's relatively short, but there is only a fixed aperture. This is one of the tiniest and lightest that have been made for the market. It's only 95mm long and weighs 350gr (a 300mm Vivitar: 164/181mm 720gr). Even the diameter is small, 75mm. The standard mirror lenses are 500mm, they are bigger and heavier and most of them are F8.

Seen the discussions on the web, I was positively surprised by this lens. I my opinion contrast and sharpness are nearly o.k., but are in no ways comparable to a glass lens. It's difficult to focus. It seems as if the resolution of the camera is better than the resolution of the lens. An in-case-of tele lens, easy to carry in your bag.

Weltblick was a trade name for Photo Porst. There was a silver coloured lens traded as Hanimex which seems to be of a very similar build. Obviously there were very few made. The Hanimex lenses seem to have shallow or no coating, whereas my Weltblick has multicoating on both sides which improves contrast. Maybe they made a second batch for Porst, but again very few were made.

Apart from their major size/weight advantage, mirror lenses have some flaws, a fixed aperture, a shallow depth of field and lower contrast. Discussions on the web are mostly not very helpful, it's a clash between mirror lens lovers and haters. From what I have seen, stay away from cheap chinese ones, which are traded under different names, but all look the same. In my opinion with the Sony A7 and its focus assistance mirror lenses are an option.