Focal length: 52mm, selective focus lens, based on a FED Industar-61
Mount: Sony E
Min focus distance: 0.30m
Aperture: F 2.8 - F 16
Length (from flange): 30 - 64mm
Diameter: 55mm
Weight: 98gr.

Some pictures: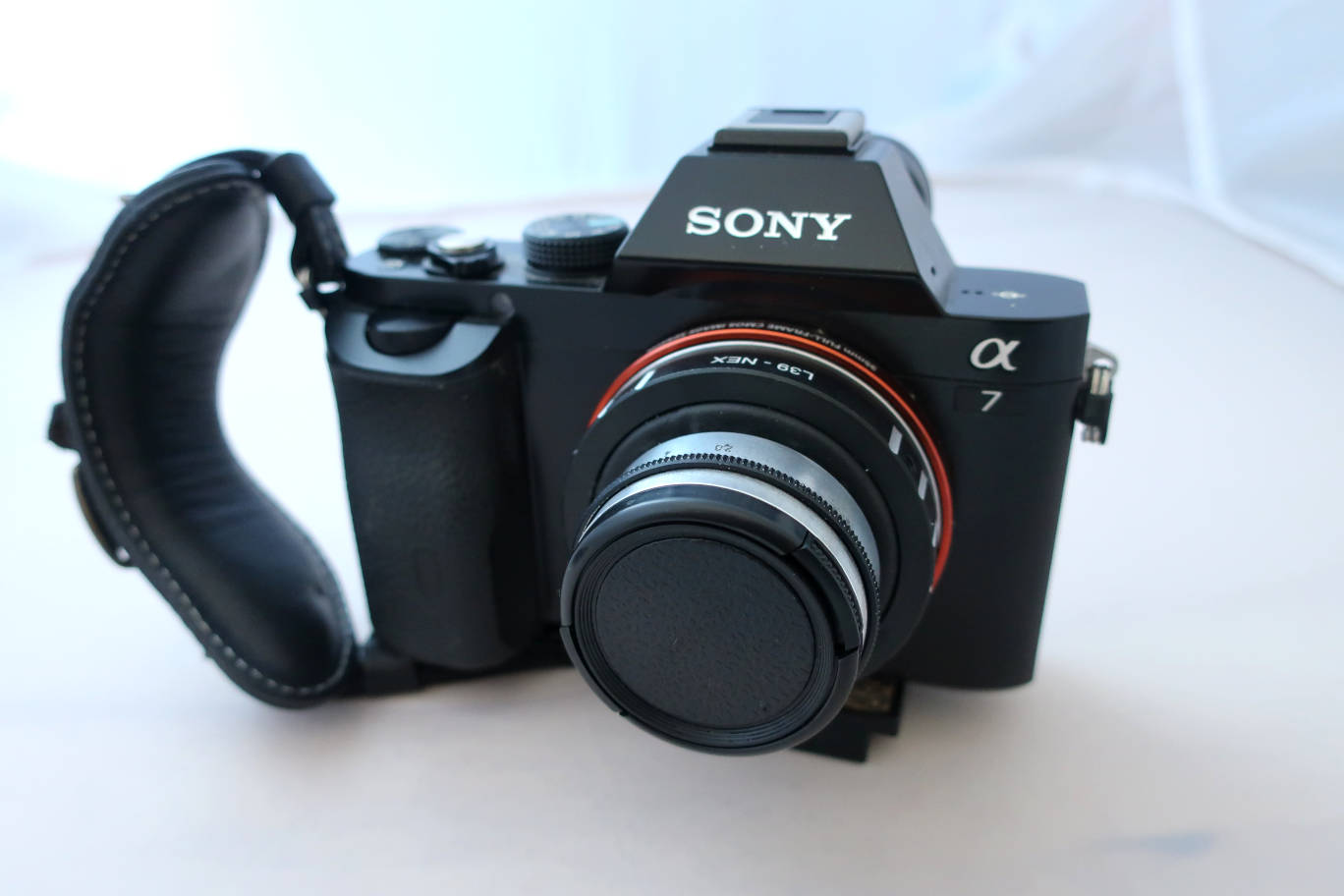 A7 and the lens with cap.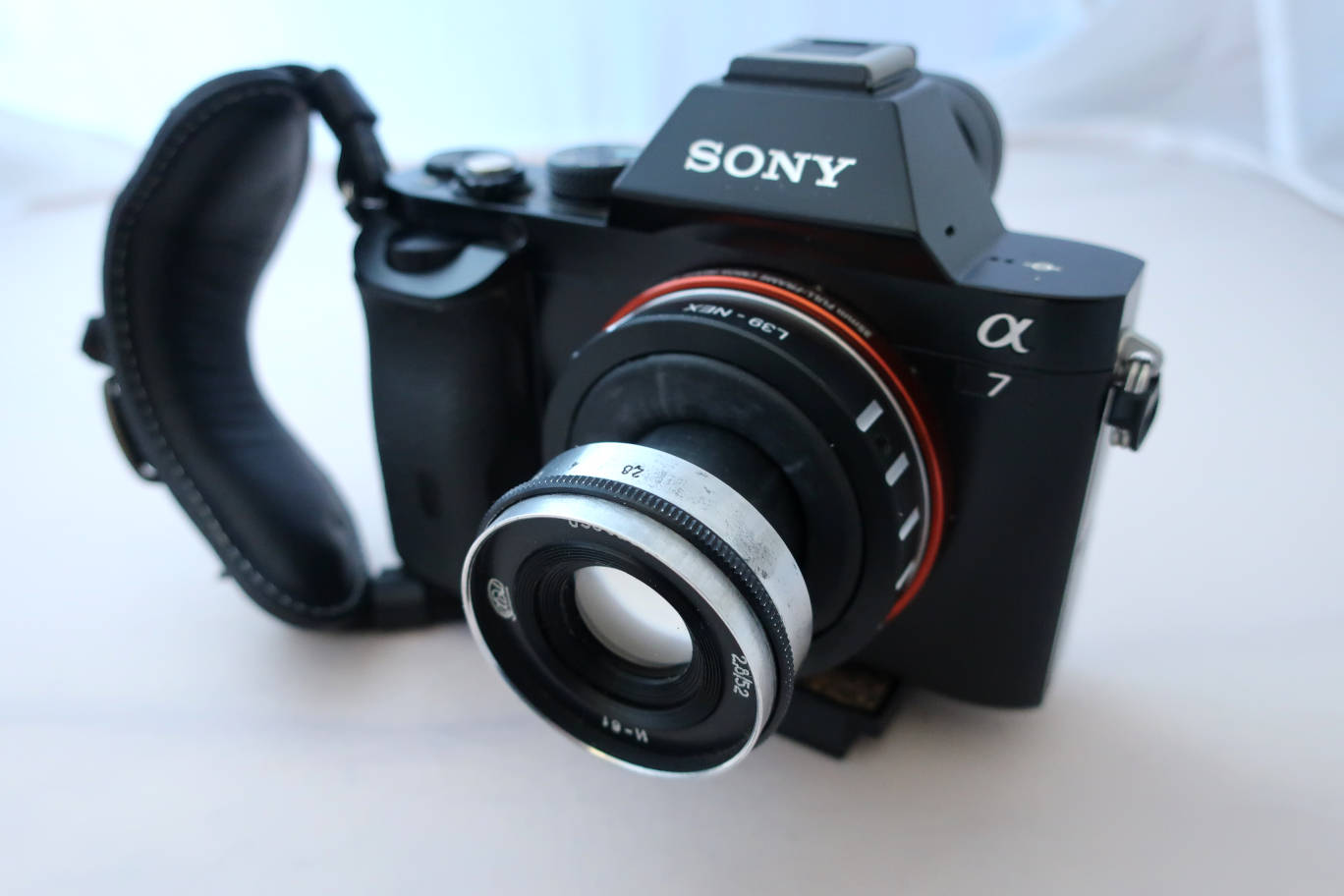 The lens is an Industar-61.



Tube extended. It's a simple rubber hose, very soft and quite narrow.

Sample pictures: You may click on the sample image (except closest focus) for full resolution. The full resolution image opens in a new window, so you can keep it open for comparison. I tried to focus is on the the big solar panel near the center of the photo. There is quite some dust on the sensor, aspired by manipulating this lens.

Let us start with an aperture series.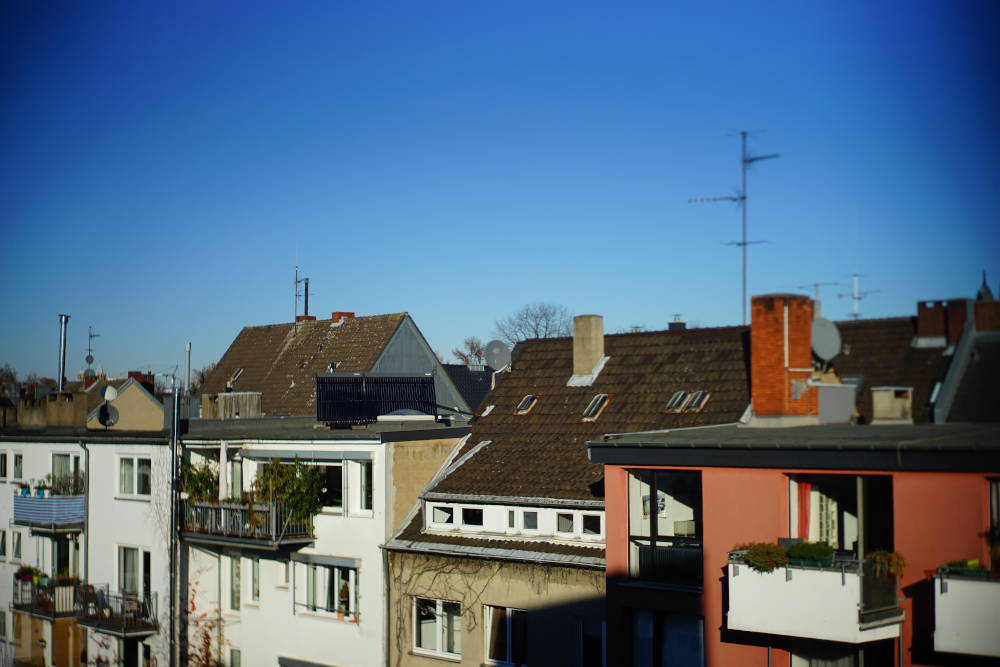 F2.8. Sharp in the center, a bit soft at the corners. In no way a Lensbaby effect.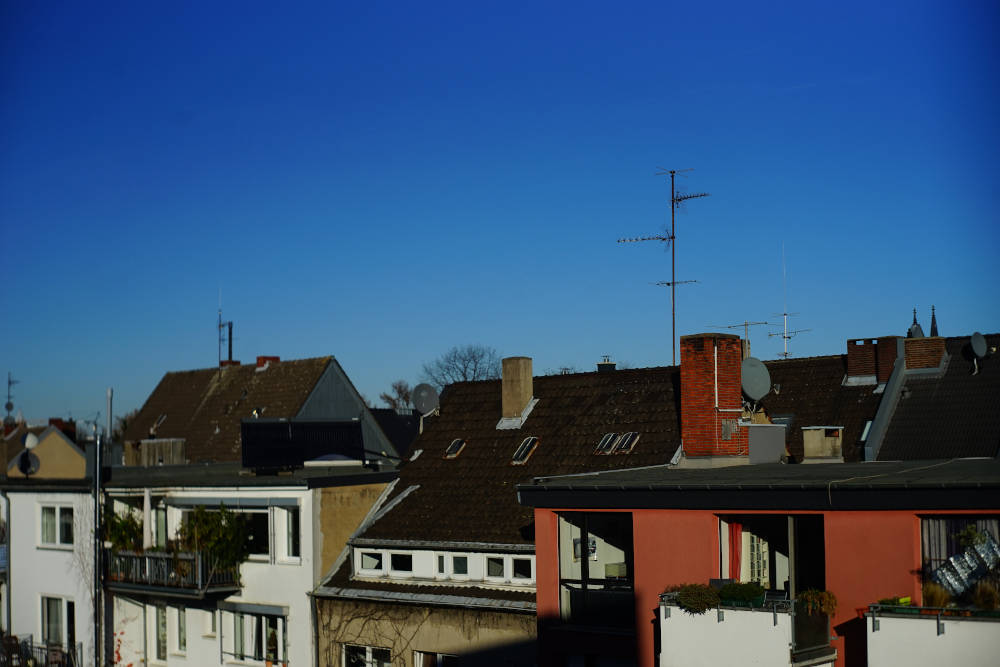 F8. Less soft at the edges. No Lensbaby effect, on the other hand not as sharp as an Industar-61 normally would be.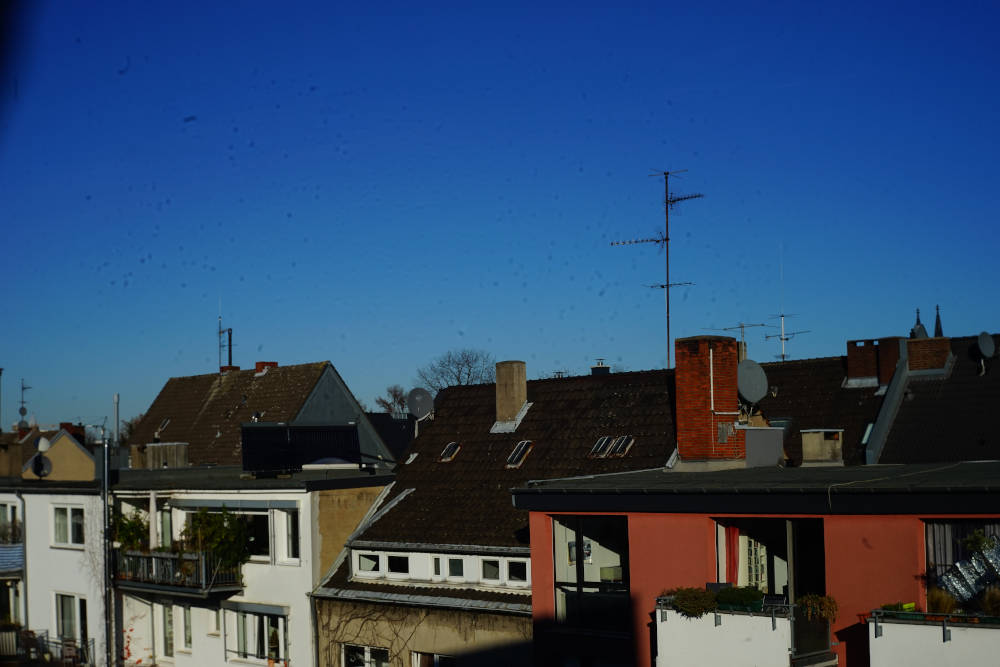 F16. Not much difference. The apertures seem to have little effect.

And a photo with the lens bent.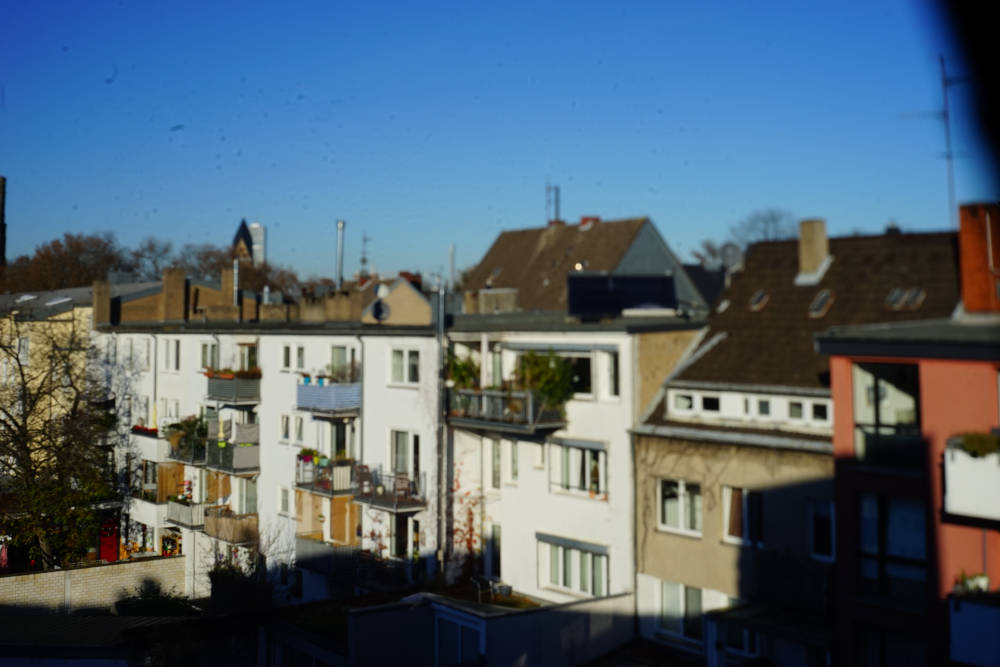 Bent to the left. Difficult to focus and impossible to avoid vignetting.

Close facus. No full resolution picture.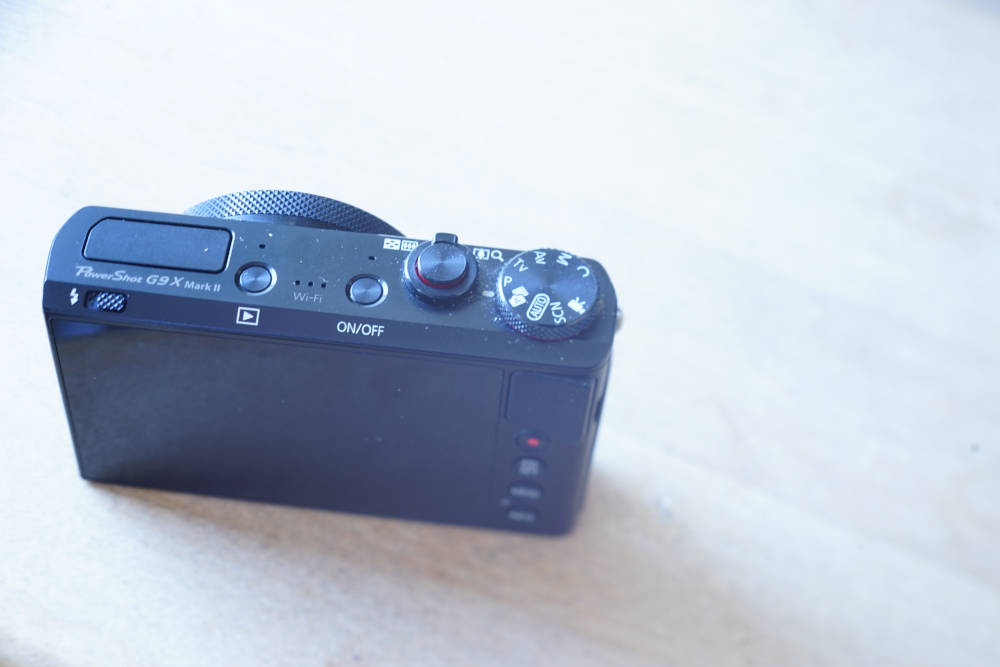 Closest focus of the lens is less than 30cm from outermost edge of the lens, F 8. Focus on the program wheel of the camera. Focus is only possible downwards, the rubber tube is too soft.

This is said to be a Lensbaby type lens. To make it short, it is not at all. The tilt/shift tube is a kind of rubber hose, it has nearly no rigidity, you have to hold the front of the lens unit entirely. The tube is too narrow for shifting, there are very close limits. This makes planned focussing nearly impossible. The Lensbaby lens is set to be sharp only at the center, the rest is blurred, simulating perfectly a "bokeh" effect. This lens is sharp at the center, the edges are only a little bit softer. It works best when focus is close. But in no way it is a Lensbaby style lens.

As the tube folds and extends quite a lot, you can aspire dust to the sensor of your camera. Which it did in my case. Obviously there are residues from the tube coming off which attach to the sensor firmly. I had a professional cleaning of the sensor done, but it was not successful. I will have to send the camera to the Sony service to see whether they could get it off. So be aware.

These lenses are sold by an Ukainian seller on Ebay. He doesn't show the lens extended and now I know why. I regret my purchase a lot because it ruined the sensor of my camera. The seller did not answer to my complaints. Unfortunately I did my rating before fully testing the lens.