Focal length: 24-85mm
Mount: EOS
Aperture: F 3.5 (4.5)- F 22 (F 32)
Min focus distance: 0.45m
Length (from flange): 70/97mm [+ 26mm for the adapter]
Diameter: 77mm
Weight: 360gr.

Some pictures: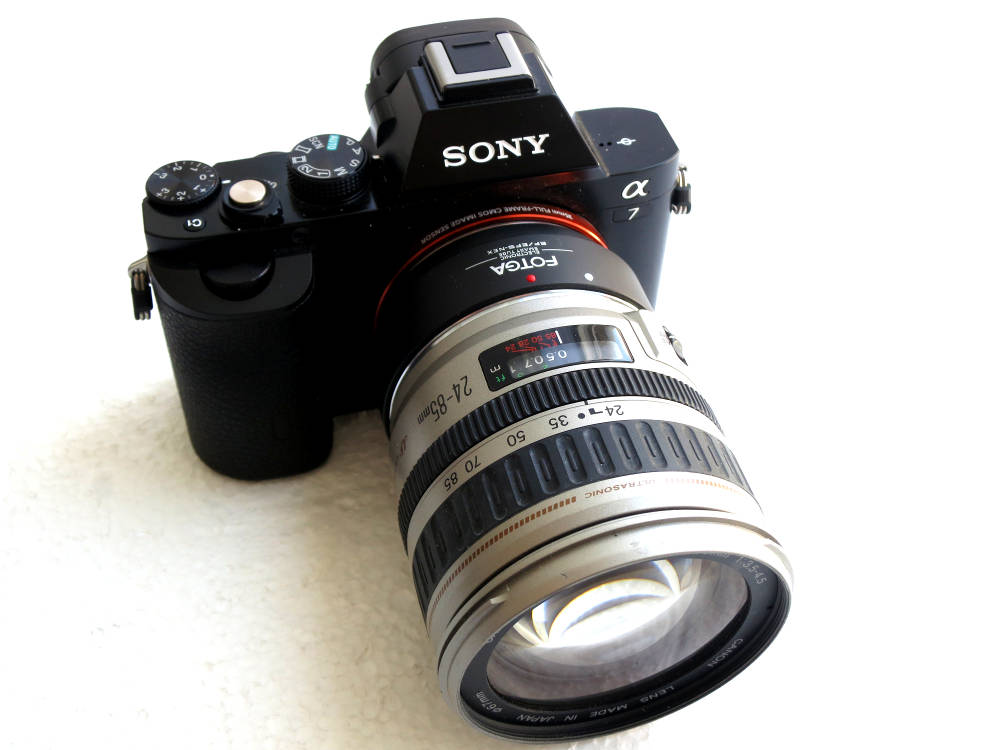 A7 and the lens at 24mm.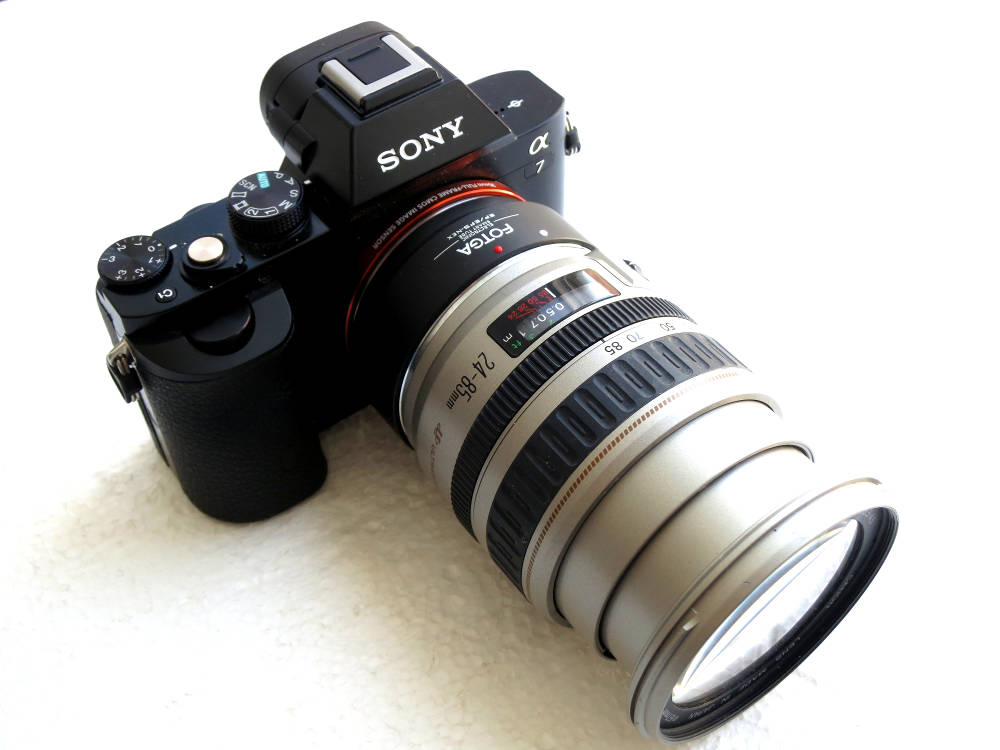 A7 and the lens at 85mm.

Sample pictures: You may click on the sample image (except closest focus) for full resolution. The full resolution image opens in a new window, so you can keep it open for comparison. Focus is on the satellite dish to the right of the big solar panel near the center of the photo.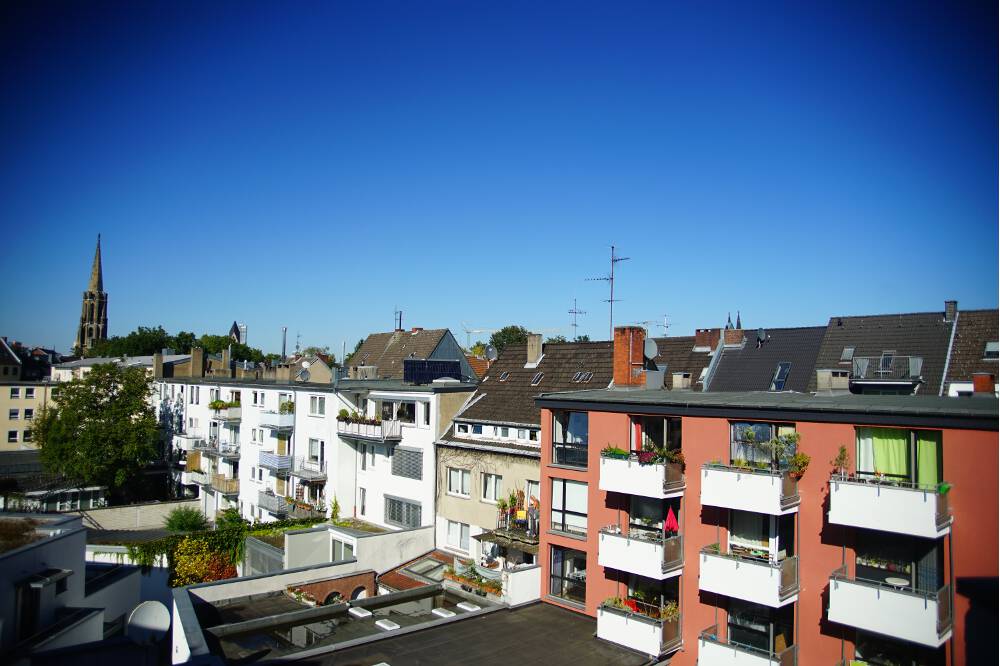 24mm, F 3.5.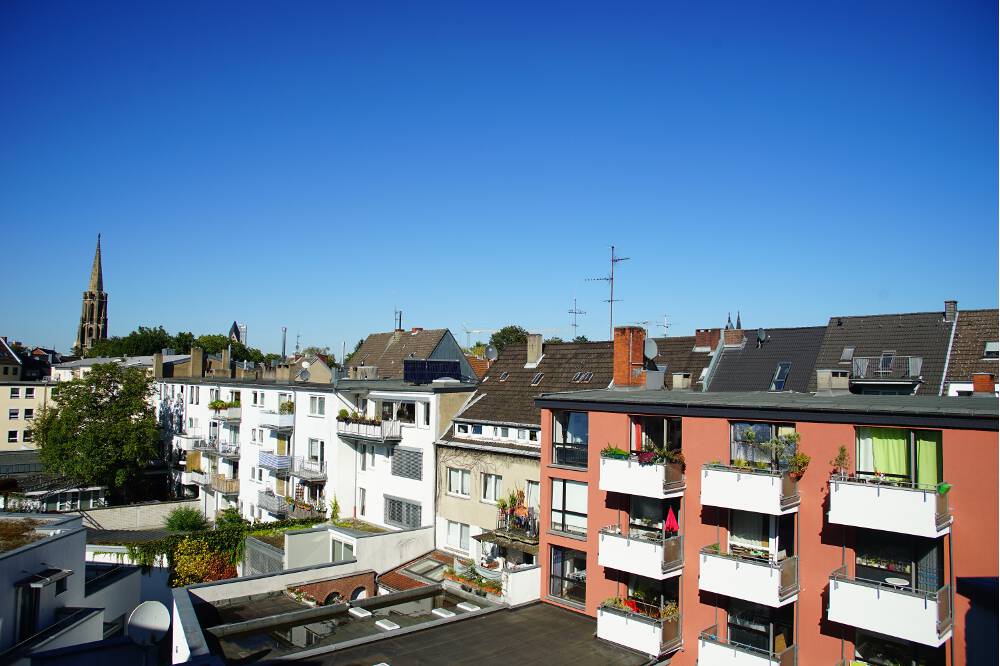 24mm, F 8.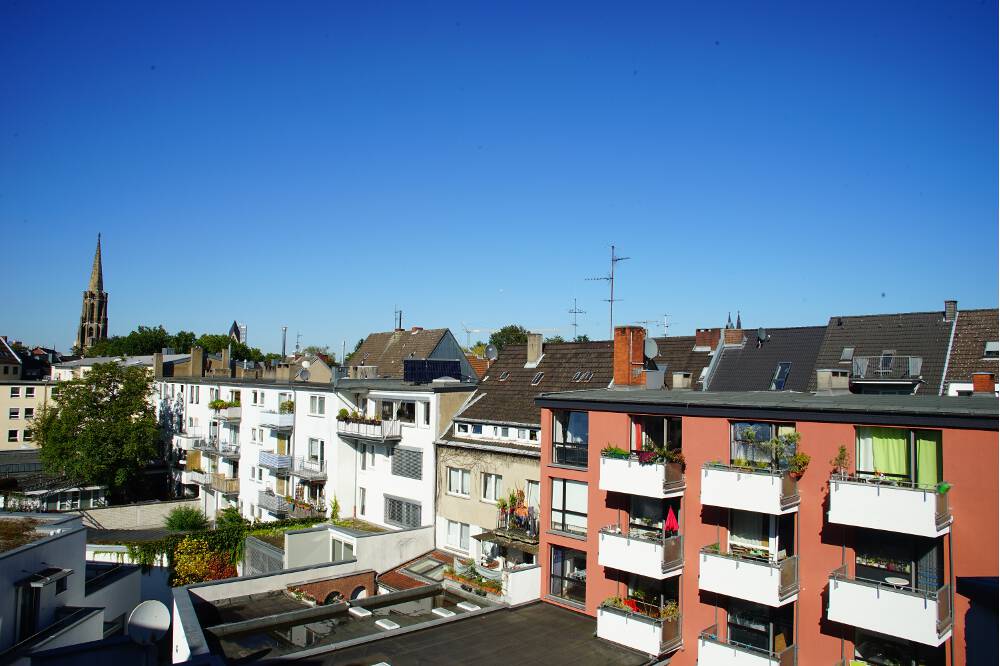 24mm, F 22.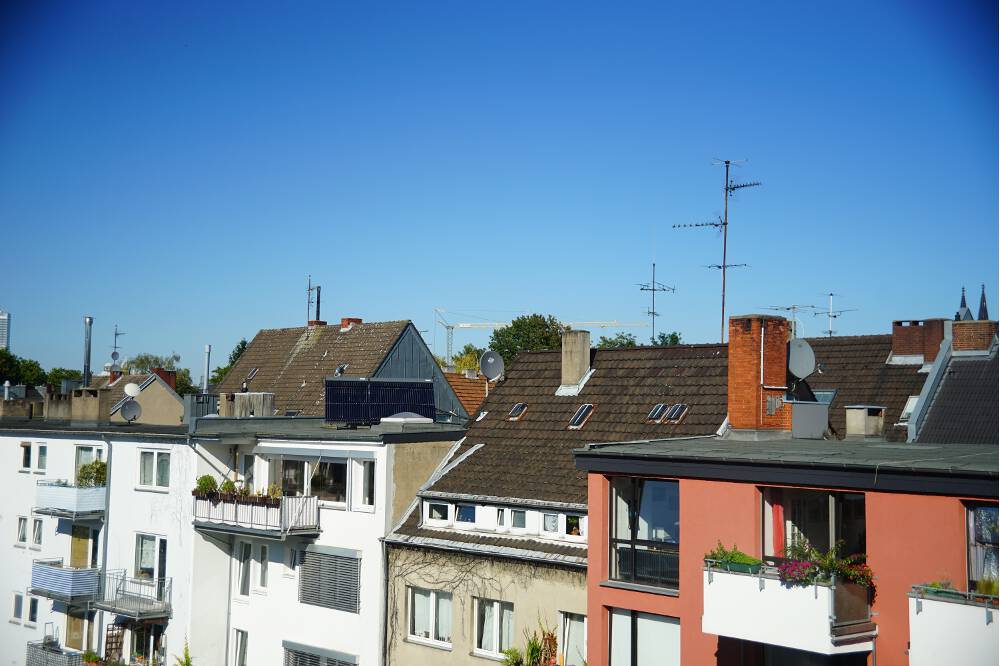 50mm, F 4.5.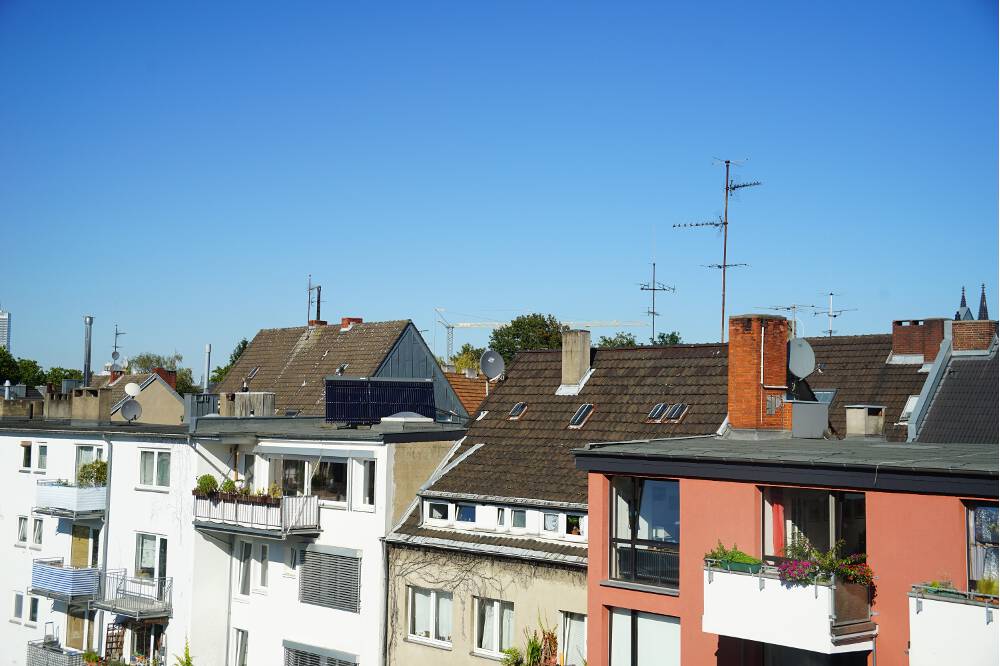 50mm, F 8.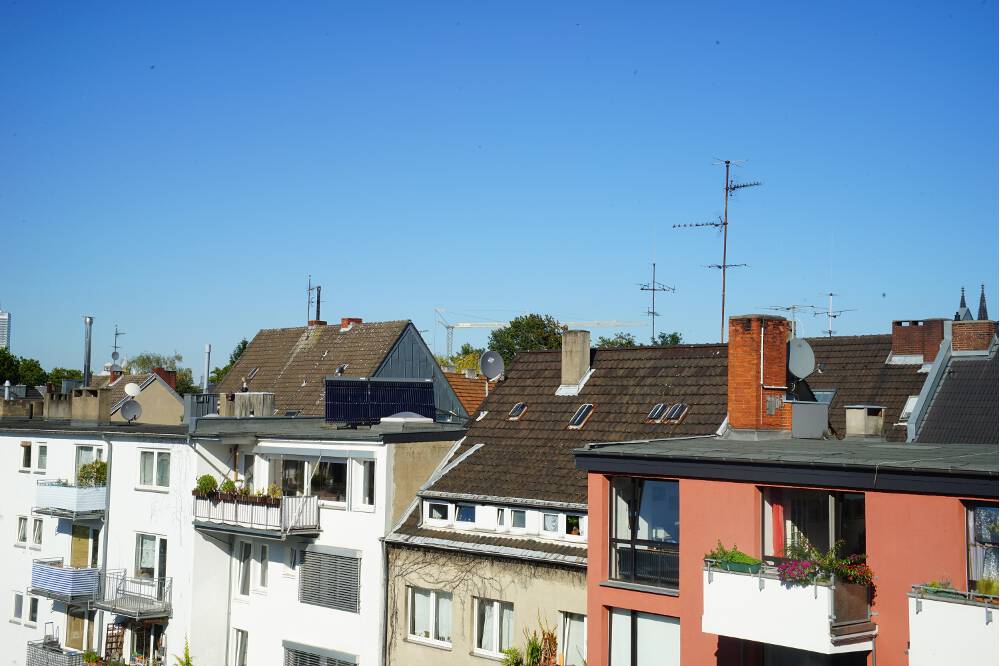 50mm, F 25.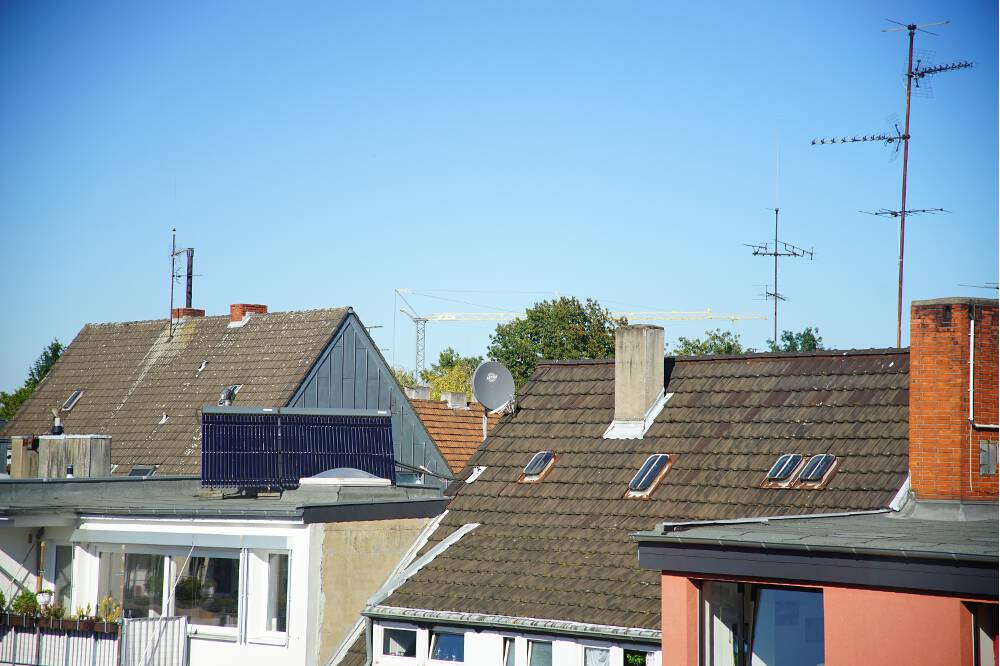 85mm, F 4.5.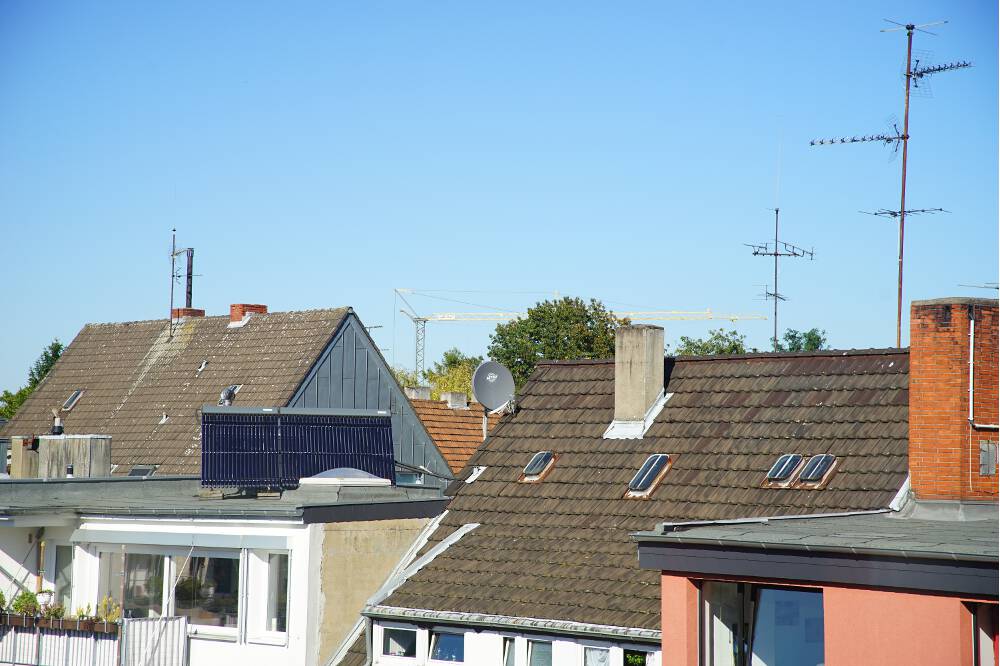 85mm, F 8.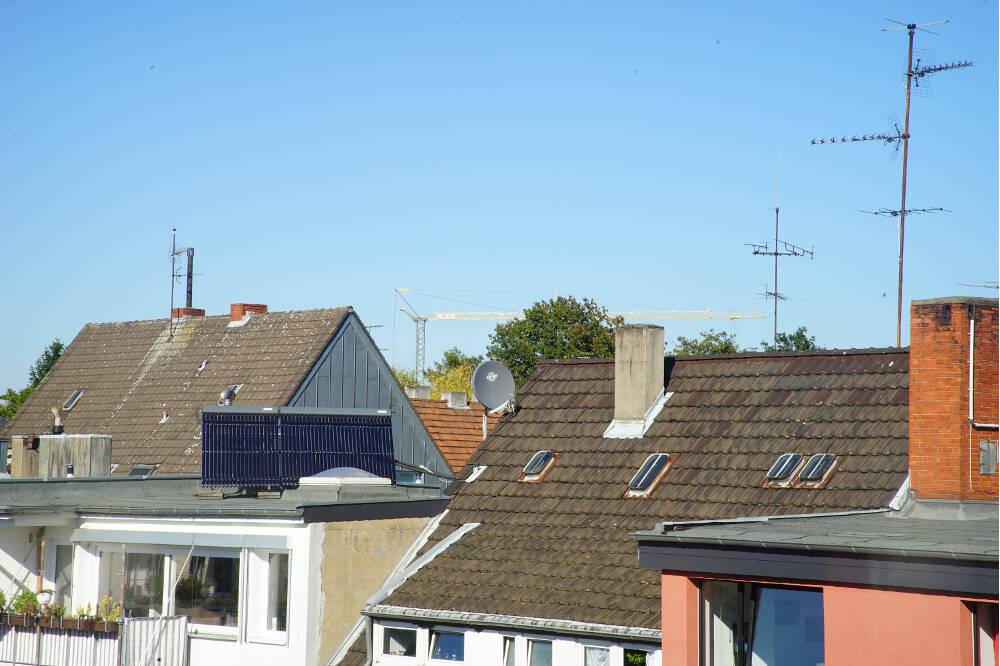 85mm, F 32.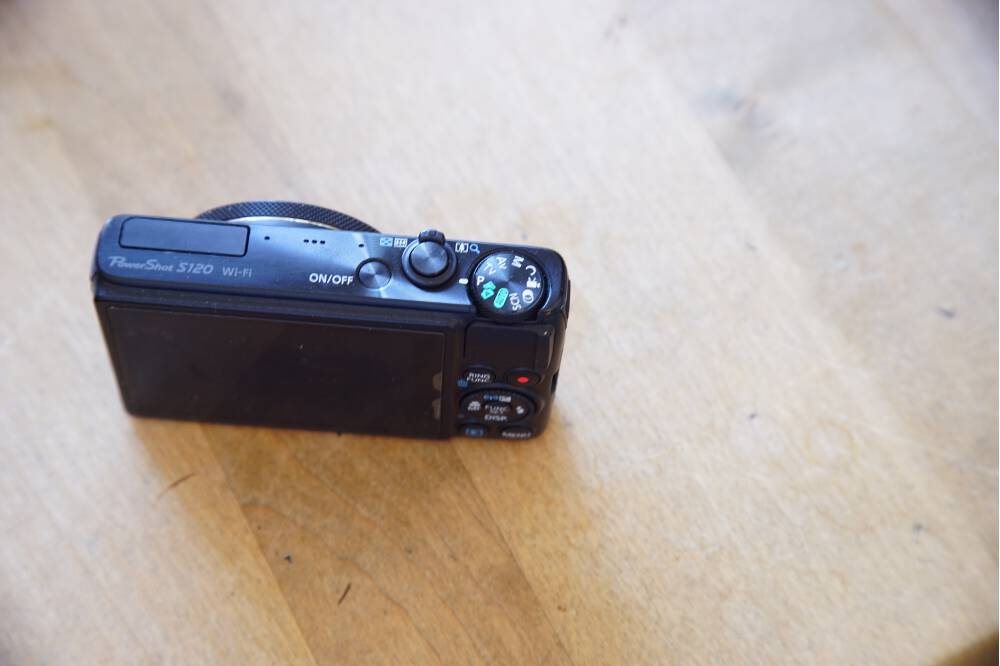 Closest focus (at 85mm, F8) is 32cm from outermost edge of the lens. Focus on the program wheel of the camera.

The lens was adapted via an adapter with contacts. Pay attention, both, the Fotga and the Commlite adapter automatically set the camera to APS-C, although it's a full frame lens. So you have to correct this via the camera menu. Aperture is controlled by the camera, I focussed manually. Autofocus is possible and works fine, but it's slow.

Seen the prices of Sony full frame lenses, this is an inexpensive all-purpose alternative if you don't need fast autofocus. Wide open there are shades on the upper edges, otherwise image quality is just good.